英文护士求职简历
  在制作英语简历的时候,我们最害怕的`就是语法上的出错,下面由yjbys小编为大家整理的英文护士求职简历范文,欢迎大家查看!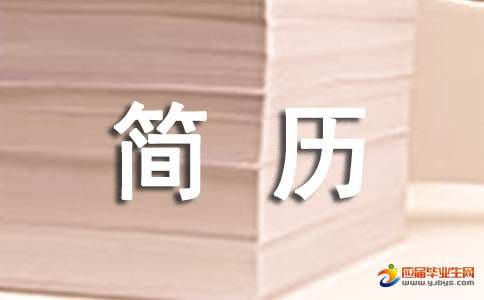 Mia Petersen
  1625 pleasent Dr, Auburn, Ca, 95608
  Home phone: (530)888-8888
  Cell phone: (530)666-6666
  E-mail: Miapetersen@qq.com
  REGISTRATION:
  California RN # 123456
  OBJECTIVE:
  Highly motivated, responsible, organized, and ethical individual. Seeking a challenging RN supervisor position in a busy hospital where my extensive nursing professional and practical experience will be valuable.
  PROFESSIONAL SUMMARY:
  Offering 18 years of solid clinical and educational background, A certified registered Nurse with strengths in technical procedures, patient/family communication and quality health care. Proficient in Oncology, Medical-surgical, recovery, Gynecology, Rehabilitation, Geriatric nursing and IV/Chemotherapy nursing.
  PROFESSIONAL SKILLS:
  .Received a full range of basic education and in the health school and received good professional training and technical
  abilities in the University.
  .Bilingual in English and Mandarin Chinese.
  .Highly organized and detail-oriented, A strong since of responsibility.
  .Have a solid theoretical basis and practical experience.
  .Some computer/tech software and program expertise, especially if it is related to healthcare.
  PROFESSIONAL HISTORY:
  Auburn Oak's care center, Auburn, Ca (03/2006----04/2010)
  Nurse's Aid
  Full time under the supervision of an RN providing bedside care for elderly Alzheimer's and rehabilitation patients. Carried out the activities of Daily living for patients, including:
  .Bathing.
  .Medication reminders.
  .Meal preparation Laundry Storage.
  .Change non-sterile dressing and give massages to the patients.
  .Assist in Equipment Usage.
  .Maintain Cleanliness.
  .Emotional Support.
  .Regulate Visitors.
  .Assist the patient in walking and feeding.
  .Recording Daily vital signs.
  .Record Daily input & output .
  Fushun Cancer hospital, Fushun, China (07/2000----05/2005)
  RN Supervisor of Department of Gynecology
  .Assigned full time to the Gynecology cancer crisis unit as a RN supervisor
  .Played a key role in the interdisciplinary actions for a team of oncologist, RNs, social workers and corrections officers.
  .Actively participated in the development and implementation of individual treatment plans for patients with gynecological cancer.
  .Ensured that doctors' orders were effectively carried out including testing,medical procedures, consultations and stat orders for chemotherapy and radiotherapy.
  Fushun Cancer hospital, Fushun,China ( 09/1992--07/2000)
  RN of Medical-surgical and recover room
  .Full time duties were to carry out and follow through the RN treatment and clinical documentation for patients in oncology and medical-surgical floors.
  .Handled medication administration,
  .Dressing changes,
  .IVs chemotherapy and all other aspects of nursing care.
  .Facilitated admissions,
  .Discharges and transfers;
  .Prepared chart notes and other documentation;
  .participated on the interdisciplinary team.
  PERSONAL CHARACTERISTICS:
  Received formal nursing education, a good professional skill level, a cheerful disposition, kind, cautious, active thinking and compassionate . Fluent in speaking and writing English and Mandarin Chinese. A strong since of responsibility; Treat people sincerely,modest, self-discipline, confident; Rich creativity with positive and strong team spirit and dedication of spirit.
  EDUCATION:
  Sierra college, Rocklin, CA
  Currently pursuing A.A Degree in Translation Major (GPA 3.86)
  Beihua University,China (2001--2004)
  Associate of Science in Nursing Associated degree
  Fushun Health School, China (1989--1992)
  RN program Diploma
  References: Available upon request
---
更多相关文章推荐:
1.英文求职简历模板:护士
2.护士职业英文简历
3.医生英文求职简历
4.英文求职简历格式
5.英文求职简历的11个法宝
6.行政助理英文求职简历
7.英文求职简历写作分析
8.师范学生英文求职简历
9.护士求职简历模板word
10.服装设计英文求职简历
【英文护士求职简历】相关文章:
1.英文求职简历
2.英文求职简历写作
3.英文求职简历格式
4.文员英文求职简历